NUMBERSRU.COM TERMS & CONDITIONS OF USE
Effective date: January 1, 2021
The following terms and conditions govern all use of the NUMBERSRU.com website ("Website") and all content, services, and products available at or through the website ("Related Products/Services"). The Website is owned and operated by NUMBERSRU.COM, and its Related Products/Services are offered subject to your acceptance without modification of all of the terms and conditions contained herein and all other operating rules, policies (including, without limitation, NUMBERSRU.COM Privacy Policy) and procedures that may be published from time-to-time on this Website by NUMBERSRU.COM
Please read this Agreement carefully before accessing or using the Website and its Related Products/Services. By accessing or using any part of the Website or using its services, you ("User" or "You") agree to become bound by the terms and conditions of this Agreement. If you do not agree to all the terms and conditions of this Agreement, then you may not access the Website or use any of its services. If these terms and conditions are considered an offer by NUMBERSRU.COM, acceptance is expressly limited to these terms. The Website and its services are available only to individuals who are at least 18 years old.
DISCLAIMER: NUMBERSRU.COM PROVIDES REPORTS AND CONSULTATION SERVICES BASED ON THE LANGUAGE OF THE MATHEMATICS OF SOUND USING THE CHALDEAN FORMULAS, FOR ENTERTAINMENT PURPOSES ONLY. INFORMATION CONTAINED ON THE WEBSITE, OR IN ANY EMAIL OR MATERIALS RECEIVED FROM THE WEBSITE IS NOT GUARANTEED IN ANY WAY. NUMBERSRU.COM DOES NOT INTEND FOR ANY OF THE INFORMATION IT PROVIDES TO BE EXCLUSIVELY RELIED UPON AND IS NOT RESPONSIBLE FOR YOUR APPLICATION OR INTERPRETATION OF THIS INFORMATION. IT IS THE RESPONSIBILITY OF THE USER OF THIS WEBSITE TO USE GOOD JUDGEMENT AND COMMON SENSE WHEN READING ANY INFORMATION PROVIDED TO THEM, AND TO CONSULT THE APPROPRIATE MEDICAL OR LEGAL PROFESSIONAL FOR ANY SERIOUS PHYSICAL, MENTAL OR LEGAL ISSUE THEY MAY BE CONFRONTING.
1. Intellectual Property.
This Agreement does not transfer from NUMBERSRU.COM to you or any third-party intellectual property right. All right, title, and interest in and to any intellectual property will remain solely with NUMBERSRU.COM. The "NUMBERSRU.COM" name, and all other trademarks, service marks, graphics and logos, used in connection with NUMBERSRU.COM are the exclusive property of NUMBERSRU.COM. Other trademarks, service marks, graphics, and logos used on the Website may be the property of third parties. Your use of the Website grants you no right or license to reproduce or otherwise use any NUMBERSRU.COM or other third-party mark.
NUMBERSRU.COM retains copyrights on all text, data, images, audio, video, templates or other materials on this website. You may not distribute, modify, transmit, reuse, report or use the contents of the website, including text, data, images, audio, video and other materials, for public or commercial purposes without the written permission of NUMBERSRU.COM.
Product names, logos, brands, and other trademarks featured or referred to within the website or other NUMBERSRU.COM products and services are the property of their respective trademark holders. These trademark holders are not affiliated with NUMBERSRU.COM, our products, or our website. They do not sponsor or endorse our materials.
2. Changes. 
NUMBERSRU.COM reserves the right, at its sole discretion, to modify or replace any part of this Agreement. It is your responsibility to check this Agreement periodically for changes. Your continued use of or access to the Website following the posting of any changes to this Agreement constitutes acceptance of those changes. NUMBERSRU.COM may also, in the future, offer new services and/or features through the Website (including, the release of new tools and resources). Such new features and/or services shall be subject to the terms and conditions of this Agreement.
3. Termination. 
NUMBERSRU.COM may terminate your access to all or any part of the Website and Related Products/Services at any time, with or without cause, with or without notice, effective immediately. Violation of any term of this Term of Service Agreement or the Website's Privacy Policy will also result in a termination of your access to the Website.
4. Disclaimer of Warranties.
To the extent permitted by applicable law, the Website and Related Products/Services are provided "as is." No liability for the contents of the website can be accepted by NUMBERSRU.COM. NUMBERSRU.COM hereby disclaims all warranties of any kind, express or implied, including, without limitation, the warranties of merchantability, fitness for a particular purpose and non-infringement. NUMBERSRU.COM does not make any warranty that the Website and Related Products/Services will be error free or that access thereto will be continuous or uninterrupted. You understand that you download from, or otherwise obtain content or services through, the Website at your own discretion and risk. NUMBERSRU.COM does not warrant or make representations regarding the use or results of the use of the materials and information on this website in terms of their correctness, accuracy, reliability or otherwise. No advice, information, predictions, evaluations, suggestions, recommendations, or other communications from the Website shall create any warranty of any kind. ALL INFORMATION CONTAINED IN THIS WEBSITE IS FOR ENTERTAINMENT PURPOSES ONLY. ACCEPTANCE, RELIANCE, OR CONSCIOUS DISREGARD OF ANY COMMUNICATION FROM THE WEBSITE IS TAKEN AT YOUR OWN RISK.
5. Limitation of Liability.
To the extent permitted by applicable law, in no event will NUMBERSRU.COM be held liable with respect to any subject matter of this Agreement under any contract, negligence, strict liability or other legal or equitable theory for any special, incidental or consequential damages.
6. Indemnification.
You agree to indemnify and hold harmless NUMBERSRU.COM, its partners, subsidiaries, contractors, licensors, and their respective directors, officers, employees and agents from and against any and all claims and expenses, including attorneys' fees, arising out of your use of the Website and Related Products/Services, including but not limited to your violation of this Agreement.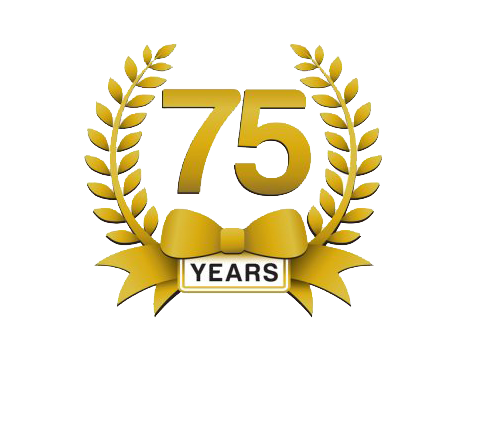 Well over 75 years of combined work by three Chaldean Masters are invested in the accuracy of our calculations with the intent of sharing our knowledge with the rest of the world.